Researchers at the Life Sciences Institute have received a total of $3,318,600 in the latest round of funding from the federal government in support of research aimed at addressing the COVID-19 outbreak.
Four LSI teams, all focusing on drug research, will be led by Drs. Josef Penninger, Natalie Strynadka, and Pieter Cullis, and Dr. Francois Jean will share leadership of an international consortium. Fifteen additional teams at UBC will work in drug development, as well as global health, obstetrics, medical imaging, public health, and Indigenous health. Together they have drawn a total of $14.3 million in support from the $109-million investment in research projects by the federal government.
"This new federal investment will enable UBC researchers to further contribute valuable insights into medical and societal responses to COVID-19," said Gail Murphy, vice-president, research and innovation at UBC. "The impacts of these research projects, which range from developing treatments to addressing the societal impacts of the virus on marginalized people, will be felt nationally and globally, and we are grateful for this support."
The UBC-led projects being supported by this funding range from the creation of an integrated rapid-response network for emergency departments across Canada and the development of genetic libraries, to research into the dual health emergencies of overdose and COVID-19 and studies into the long-term effects of COVID-19 on brain health.
The Government of Canada is providing the funding for this research through CIHR and the International Development Research Centre (IDRC), in partnership with Alberta Innovates (AI), Michael Smith Foundation for Health Research (MSFHR), Research Manitoba (RM), Research Nova Scotia (RNS), Saskatchewan Health Research Foundation (SHRF), and the New Brunswick Health Research Foundation (NBHRF).
Research findings and data produced as a result of the funding will be shared rapidly and openly (in line with the joint statement on sharing research data and findings relevant to the novel coronavirus outbreak) to inform the global public health response and to help save lives.
Below is a list of the LSI projects receiving funding. To see a full list of funded projects, see the announcement on the UBC website.
Using computers to develop drug cocktails for COVID-19
An international consortium of researchers led by Dr. Artem Cherkasov, professor in the department of urologic sciences and senior scientist at the Vancouver Prostate Centre, and  Dr. Francois Jean, associate professor in UBC's faculty of science, department of microbiology and immunology, is receiving $2.1 million from CIHR to use artificial intelligence to search for SARS-CoV-2 inhibitors among known drugs. They will work to identify antiviral drugs that can work synergistically with antiviral therapy remdesivir to boost its effectiveness and block SARS-CoV-2, similar to the drug "cocktails" used in treating HIV and hepatitis C infections. The team will utilize existing organoid-based screening platforms developed in-house within LSI at FINDER, one of the largest university-based level 3 containment facilities in the world. These platforms will work in sync in the study with high-resolution crystallography and AI-enhanced molecular modeling and imaging platforms
Using nanoparticles to deliver antibody therapy against COVID-19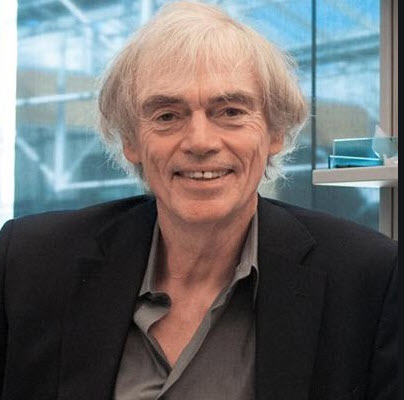 Dr. Pieter Cullis, a professor in UBC's faculty of medicine, is receiving $237,445 from CIHR towards developing an optimized monoclonal antibody therapy for COVID-19. The study will use lipid nanoparticles to carry genetic instructions for the antibody to the liver, resulting in the secretion of antibodies that target the SARS-CoV-2 virus. Cullis predicts that this therapy, which could protect healthcare workers from infection and treat patients infected with the virus, would be a candidate for clinical testing within one year. This would likely be the only antigen-specific mRNA-based antibody therapy generated in Canada.
Evaluating a potential drug therapy for COVID-19
A team led by LSI Director Dr. Josef Penninger is receiving $578,090 from CIHR to support Phase 2 trials of a promising antiviral therapy. The trials will involve using doses of human recombinant soluble ACE2 (hrsACE2) as a decoy for the SARS-CoV-2 virus, which enters human cells by attaching to the ACE2 receptor protein. This treatment could also protect organs including lung, heart, blood vessels and kidney from injury due to high doses of antiviral therapies such as remdesivir and chloroquine.
Researching potential drug targets for COVID-19
A team led by Dr. Natalie Strynadka, professor of biochemistry in the department of biochemistry and molecular biology, is receiving $403,065 from CIHR to lead research in the development of antiviral drugs for COVID-19. Working with teams at VenatoRx and the University of Washington, researchers will assess drugs that inhibit two protease enzymes (3CLpro and PLpro) that are active during viral reproduction in the body. This approach has been successfully used to develop drug treatments for other viruses such as HIV.