The Life Sciences Institute is proud to announce that Drs. Mark Cembrowski and Kenji Sugioka are 2020 recipients of Michael Smith Foundation for Health Research 2020 Scholar Awards.
The Scholar Program is designed to support early career researchers in establishing independent research careers, forming research teams and developing research programs that advance cutting-edge health solutions.
"As MSFHR's flagship funding programs, the Scholar and Research Trainee Awards recognize and help develop the health research talent BC needs to create healthier lives through discovery and improve our health system," says MSFHR President & CEO, Dr. Bev Holmes. "It's more important than ever to support the early-career health researchers who will help solve the health issues most pressing to British Columbians."
The MSFHR Scholar program supports early-career health researchers in building health research programs and training the next generation of scientists. Most MSFHR Scholars have been enabled to leverage their award to bring additional research dollars into BC. In 2019/20, MSFHR Scholars obtained an average of $493K in additional funding — over five times the annual value of their Scholar award.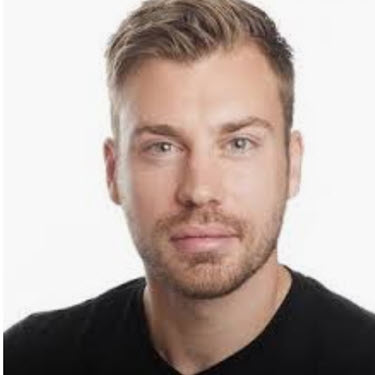 Dr. Cembrowski's project, Understanding And Disrupting Fear Memory In The Brain, will seek to understand and therapeutically disrupt the neurobiological elements of fear memory, as are seen in conditions such as post-traumatic stress disorder.
To do this, Cembrowski and colleagues will take a multidisciplinary approach that combines cutting-edge experimental and computational techniques. To begin, in mice that have obtained fear memory in a laboratory setting, they will measure the expression of every gene in the mouse genome for thousands of individual brain neurons. From these Big Data, they will identify genes and neuron types that participate in fear memory. Using genetic and pharmacologic approaches, they will manipulate these genes and neuron types with the aim of disrupting fear memory in a safe, acute, and precise way.
The results of this research will provide a comprehensive understanding of the basic biology of memory, help to innovate novel targets and approaches for disrupting fear memory, and generate a framework with which other anxiety and memory disorders may be interpreted. In the long term, Cembrowski and his lab aim for these results to guide the generation of new therapeutic approaches for preventing traumatic fear memory in humans.
Dr. Kenji Sugioka's project, Dissecting The Flow-Induced Symmetry-Breaking Of Animal Cell Division, will focus on morphogenesis, the process by which an organism develops its shape.
Defects in this process are linked to several diseases and defects such as cancers, heart defects at birth, and cleft lip/palate. The study of morphogenesis is critical to understanding these conditions and identifying new treatments.
Cytokinesis, a critical step of cell division that separates a dividing cell into two daughter cells, plays a major role in morphogenesis. It not only contributes to the multiplication of cells but also their arrangement within their space, giving rise to different structures. It does this by controlling the position and orientation of division—a process called symmetry-breaking. The coordinated flow of a gel layer on the cell surface—cortical flow—is a driving force of symmetry-breaking.
The goal of Sugioka's research is to understand the mechanisms that control cortical flow during morphogenesis. Using genetic methods and advanced microscopy in living cells, Sugioka and colleagues  have found new molecular pathways that control the speed and direction of cortical flow.
By shedding further light on these mechanisms Sugioka's research will identify molecules and pathways which can be used to develop new medicines to prevent and cure morphogenesis defects.
Also in MSFHR Awards news, Alison Li, a trainee in the Van Petegem lab received a Research Trainee Award today (see story).