USED EQUIPMENT
New! This page is for posting used, LSI-related, lab equipment that is available for free or at reduced prices.
---
Lab & Contact Name:
Kieffer lab, Travis Webber
Free or For Sale?
Free
Description of Items, Condition, Price (if any) & Deadline (if any):
PCR tube caps, Applied Biosystems #4323032 (now Thermo Fisher Scientific). Unfortunately, just caps. Not sure where the tubes went. Maybe you have them? If so, come by and grab the caps!
Email:
twebber@mail.ubc.ca
Phone:
(604) 290-2245
Room/Lab #:
5320.4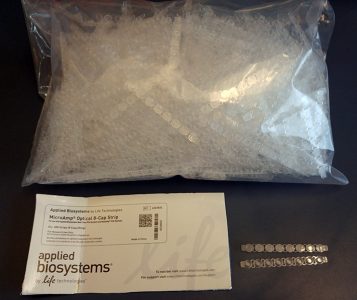 ---
Lab & Contact Name:
Kieffer Lab: Priye Iworima
Free or For Sale?
For Sale
Description of Items, Condition, Price (if any) & Deadline (if any):
Almost brand new, few weeks old 4' Baker SterilGARD BSC for sale for $8500 (50% institutional price!)
Product webpage: https://www.bakerco.com/products/sterilgard
*You will be responsible for the move from its current location.
If you interested please see Priye in Room 5320 Bay 14 or email: piworima@gmail.com
Email:
piworima@gmail.com
Phone:
Room/Lab #:
5320
---